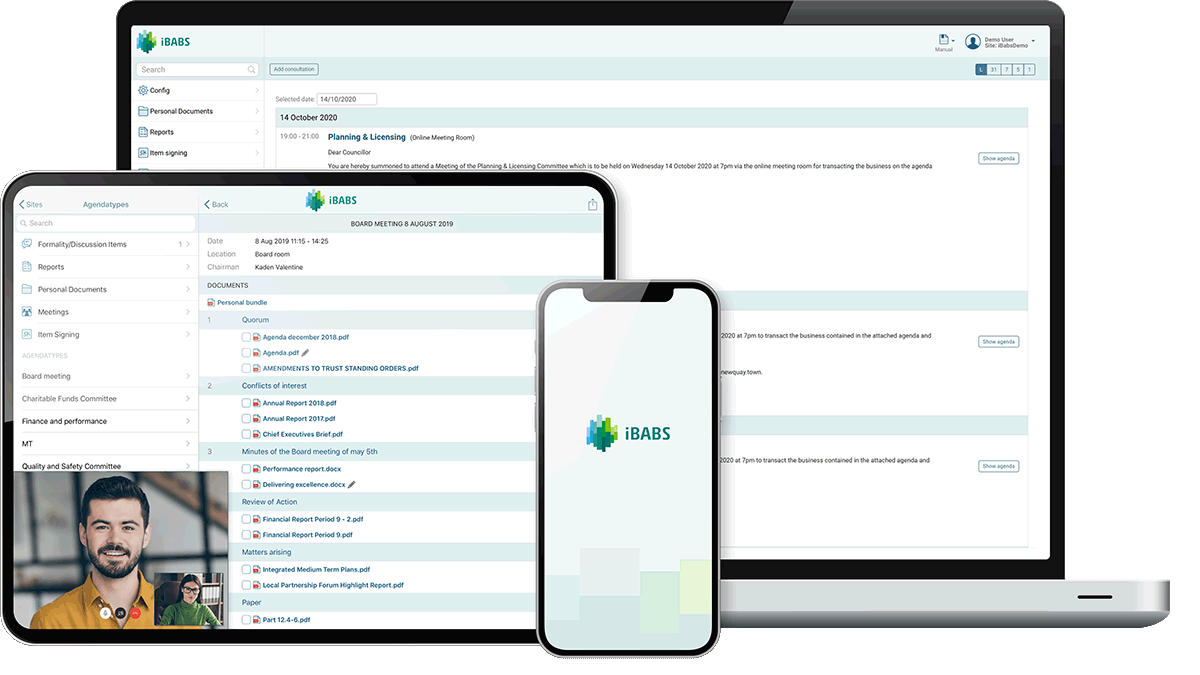 Take back all those hours

Preparing for a meeting shouldn't take an entire day of printing stacks of paper.
In this fast-paced world, you need a meeting management solution that is simple, efficient, and incredibly easy to use. With iBabs, you can manage the entire meeting process on a single platform.
Request a demo